Epic African Adventure
Booking Dates
06/04/2023 through 09/13/2023
Travel Dates
06/04/2023 through 10/16/2023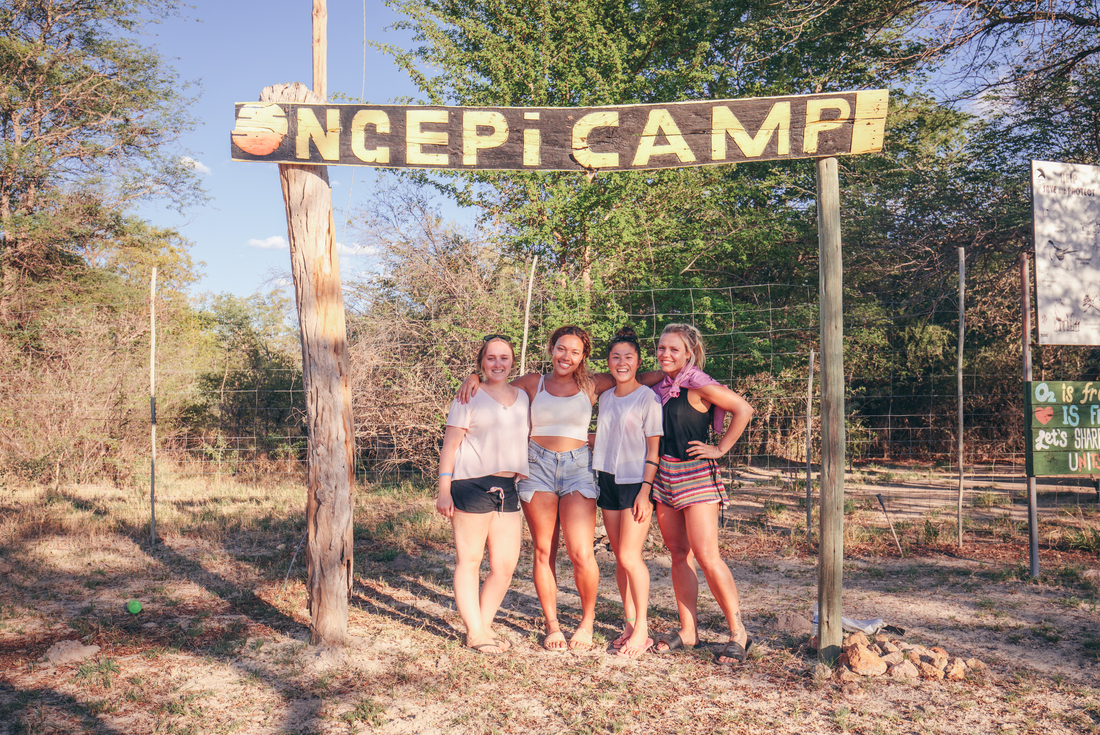 Epic African Adventure

If you're going all the way to Africa, you want to do it right. This 32-day journey through Kenya, Tanzania, South Africa, Botswana, Namibia and Zimbabwe offers a mixture of safari and wildlife spotting, mingling with people in villages and nomadic tribes, canoe cruising down the Okavango Delta, relaxing on white-sand beaches and sipping local beers in Vic Falls. This rugged adventure won't just turn you into a master camper (though that's bound to happen too). The landscapes, local stories and animal encounters will leave you changed forever.

Activities
Loita Hills – Maasai Village Visit
Masai Mara National Reserve – Full Day 4WD Game Drive
Masai Mara National Reserve – Full Day 4WD Game Drive
Serengeti National Park – Overland Vehicle Game Drive
Serengeti National Park – Overland Vehicle Game Drive
Ngorongoro Crater – 4WD Game Drive
Serengeti National Park – Overland Vehicle Game Drive
Johannesburg – City Walking Tour
Khama Rhino Sanctuary – Entrance
Khama Rhino Sanctuary – Sunset Game Drive Open Vehicle
Okavango Delta – Mokoro Safari
Ngepi – Village visit
Victoria Falls – Brewery Tour and Tasting
Hwange National Park – 4×4 Game drive
Victoria Falls – Victoria Falls Wildlife Trust Visit
Kruger National Park – Overland Vehicle Game drive
Kruger National Park – Overland Vehicle Game drive
Highlights
Ge ready to spot lions, cheetahs, zebras, elephants, hippos, gazelle, giraffes, ostriches, wildebeest – pretty much every character from the opening scene of the Lion King.
Hang with the red-clad Maasai folk. A local elder will explain to you what the tribe is all about, and they'll even show you around their house.
The rolling plains of the Masai Mara and Serengeti are quite simply epic. They also make for fairly unique environments in which to pitch a tent.
Ever helped save a Rhino? Make that a yes during a visit to Botswana's Khama Rhino Sanctuary, where the last of the world's black and white rhinoceros live.
There's nothing more relaxing than feeling the sun on your face as you lie back in a mokoro (dugout canoe) while your expert poler propels you through the Okavango Delta.
| Day | Description | View All |
| --- | --- | --- |
| Day 1 | Nairobi | Details |
| Day 2 | Loita Hills Maasai Experience | Details |
| Day 3 | Masai Mara National Reserve | Details |
| Day 4 | Masai Mara National Reserve | Details |
| Day 5 | Lake Victoria | Details |
| Day 6 | Serengeti National Park | Details |
| Day 7 | Serengeti National Park | Details |
| Day 8 | Karatu | Details |
| Day 9 | Mto Wa Mbu | Details |
| Day 10 | Stone Town | Details |
| Day 11 | Zanzibar Northern Beaches | Details |
| Day 12 | Zanzibar Northern Beaches | Details |
| Day 13 | Johannesburg | Details |
| Day 14 | Johannesburg | Details |
| Day 15 | Johannesburg | Details |
| Day 16 | Khama Rhino Sanctuary | Details |
| Day 17 | Maun | Details |
| Day 18 | Okavango Delta Pan Handle | Details |
| Day 19 | Okavango Delta Pan Handle | Details |
| Day 20 | Caprivi Strip | Details |
| Day 21 | Mukolo Camp | Details |
| Day 22 | Chobe National Park | Details |
| Day 23 | Victoria Falls | Details |
| Day 24 | Victoria Falls | Details |
| Day 25 | Hwange National Park | Details |
| Day 26 | Matobo National Park | Details |
| Day 27 | Matobo National Park | Details |
| Day 28 | Mapungubwe National Park | Details |
| Day 29 | Kruger National Park | Details |
| Day 30 | Kruger National Park | Details |
| Day 31 | Johannesburg | Details |